The Temp & Agnew recruitment team have over 25 years of hands-on temp recruitment experience, bringing passion, speed, and quality temp employees to fill your roles.
Having worked with small, medium, and multinational size companies, we like to keep it simple by placing reliable temps that will help build your business and take the pain away from having to train new employees all the time, our skilled temps come with experience and can hit the ground running! Temp and Agnew have an open communication style providing ethical honest feedback and we actively listen to client feedback to continually improve the business to be the best temp recruiter for you!
Business Support
Administration Assistant
Receptionist
Personal Assistant
Executive Assistant
Office Manager
Insurance
Claims Administrator
Claims Officer
Claims Advisor
Transactional Accounting
Accounts Payable
Accounts Receivable
Payroll Assistant
Bookkeeper
Sales & Customer Service
Inbound Customer Service
Outbound Sales
Internal Sales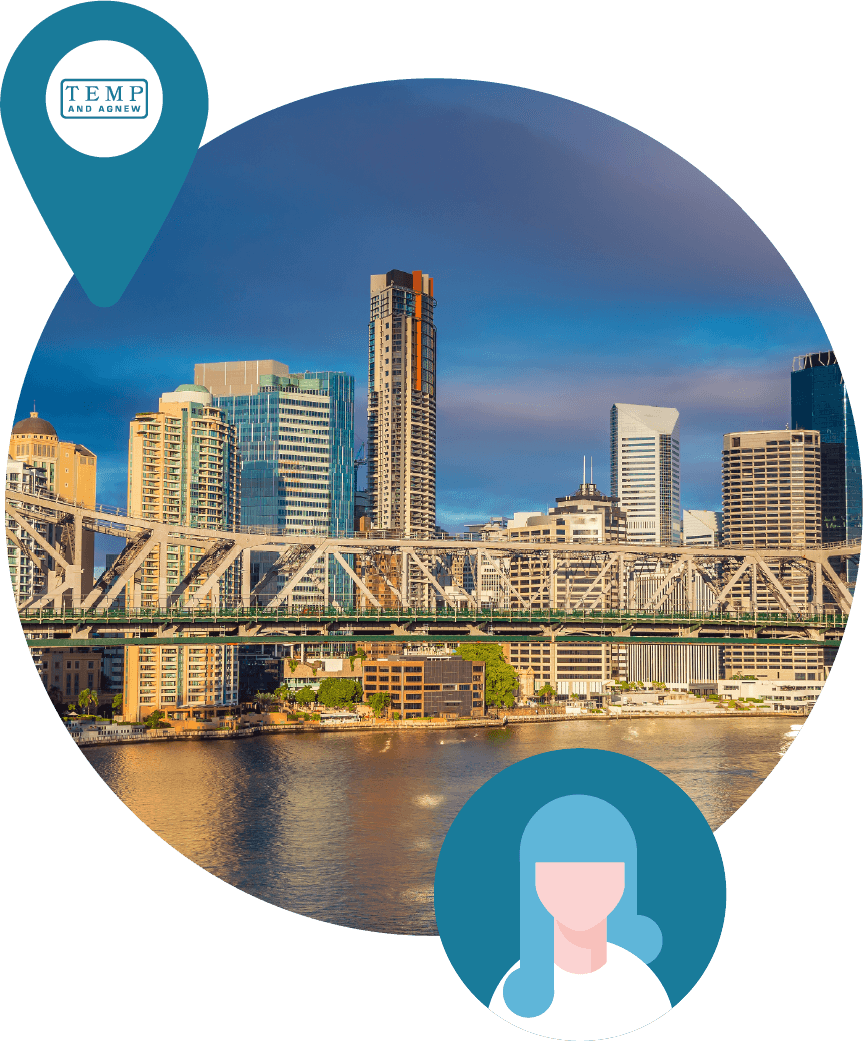 Our temp agency is equipped to handle natural disasters and urgent temp requirements, with qualified/skilled temp candidates on standby 24/7. Ask about our emergency temp plan by calling +61 404 702 702.